Siller Estate Agents
Your number one address for real estate in the north of South Tyrol
With our in-depth knowledge of the South Tyrolean market and a sizeable portfolio to rely on, over the course of many years of committed real estate brokering services we have earned our clients' trust and an impeccable reputation thanks to our diligent, professional and discreet work philosophy. Based in Vipiteno/Sterzing, we are specialised in the Alta Valle Isarco/Wipptal and Valle Isarco/Eisacktal regions, but our services cover all of South Tyrol and include properties in Innsbruck and Lake Garda.
We are a family-run business in which father, son and one assistant have joined forces to triple their passion and expertise: Fine-tuned to perfection, our skills and experience complement each other in each and every one of our projects.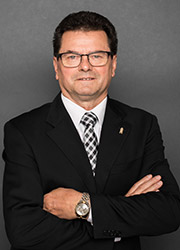 Paul Siller has been working as a registered real estate agent since 1989 and is listed in the Bolzano/Bozen Chamber of Commerce register of estate agencies with the number 121.

Before founding his own company in 1990, he worked at length for one of South Tyrol's leading building contractors, where he collected valuable experience in technical and administrative matters. Equipped with plenty of specialist knowledge and insights, he soon went on to open his first own office – and only a few years later, encouraged by growing demand and an ever-increasing number of satisfied clients, he decided to expand his business and relocate to a more central and spacious office at the heart of Vipiteno/Sterzing.

With his professional and discreet approach, he has earned the trust of a large client base throughout all of South Tyrol. And his expertise and knack for solving problems with a healthy portion of common sense have won him the respect of both clients and peers.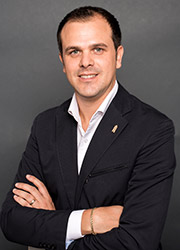 Lukas Siller has been working as a registered real estate agent since 2010 and is listed in the Bolzano/Bozen Chamber of Commerce register of estate agencies at number 731.

A former assistant lecturer for strategic corporate governance with a PhD in applied economics, he is a specialist in management and marketing theory. His academic career includes studies of global trade and international currency markets as well as business economics at LFU Innsbruck and Bocconi University, Milan.

Lukas started helping out in the family business at an early age and is now a full-time member of the team, dedicating his passion and competence to expertly marketing properties and drawing up innovative solutions for the benefit of his clients and company alike.
Ulrike Rungaldier has been working in the office since 2021. Her precise and reliable way of working is indispensable in the administration and back office area, especially in the rental of real estate and the therefor necessary administrative steps!

Due to her previous work in a South Tyrolean business association, she can draw on many years of experience and a lot of know-how in a wide range of issues, which is why our customers with the individual assistance experience the highest possible added value.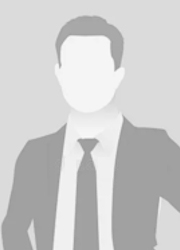 Alexander Eisendle has joined our team in 2022 as an extremely motivated real estate agent aspirant. Thanks to his technical education and hands-on understanding, he easily masters the new challenges in real estate marketing and is significantly involved in the development and use of new communication channels.

In addition to his professional skills, he stands out especially for his always positive energy and warm friendliness. The combination of these qualities form ideal conditions to get every day closer to his goal of becoming an outstanding real estate agent.